William Herzog 1886-1894
In 1876, William Herzog came to Hermann as a traveling salesman for Poeschel and Scherer Winery. He was so successful that he was later brought into the company and along with his business partner George Starck, purchased the winery renaming it to Stone Hill Winery.
William Herzog built the Herzog Mansion in 1886.
Herzog's Mansion is a pastiche of architectural elements and form dominated by the theme of the German Renaissance revival with its prominent multiple stepped gable parapet.

Historical Preservation Survey by the Missouri Heritage Trust – October, 1985
Birk's 1977-1996
The house was purchased by Elmer and Gloria Birk in 1977. They bought it as a family home. Some time prior to their purchase, the second floor was made into apartments, complete with kitchens. Elmer and Gloria took the second floor back to bedrooms. As their children grew older and they began to leave home, Elmer and Gloria started to convert the home to a bed and breakfast.
In 1986 they started extensive renovations. The third floor originally held a cistern. There was a large metal tank, the gutters fed into it, and it enabled them to have water pressure for indoor plumbing. Although the metal tank was already gone, Elmer and Gloria added four bedrooms and bathrooms on the third floor. About the same time, they added the "L-shaped" dining room and living area on the back of the house.
Elmer and Gloria began running Birk's Gasthaus and instituted the Murder Mystery weekends in 1982. The first Murder Mysteries took place on the first floor and all of the meals were served in the formal dining room.
Pankau's 1996-2007
Richard and Diane Pankau purchased the house in 1996. They continued to operate under Birk's Gasthaus until late 2007. The Pankau's are responsible for commissioning much of the front facade tuckpointing.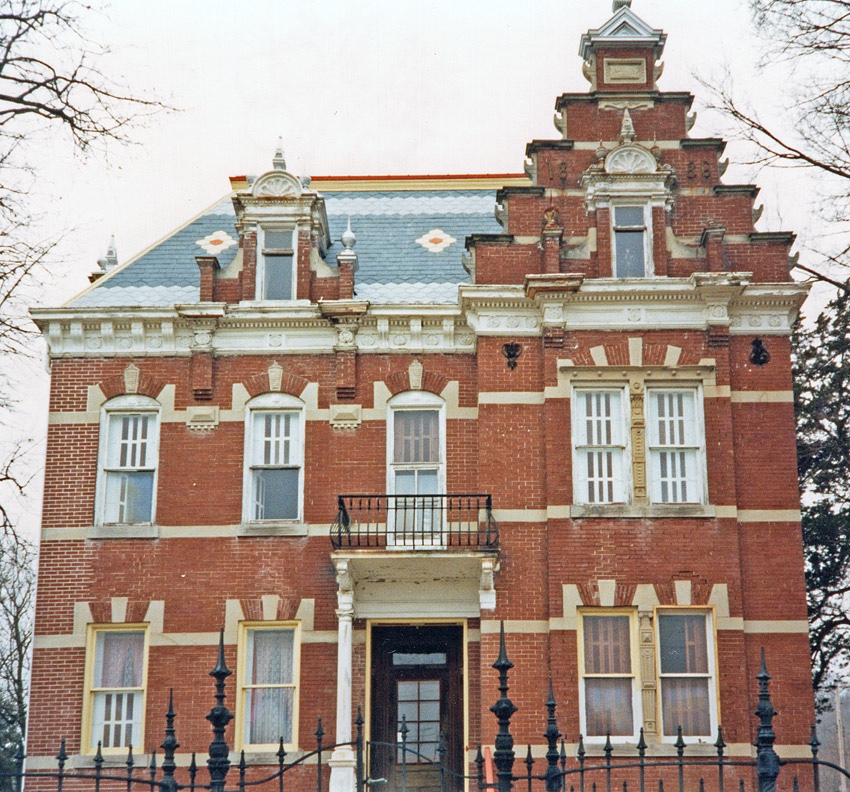 MacArthur's 2007-2019
Maud and Richard MacArthur purchased the bed and breakfast in 2007. The B&B was shutdown for several years during renovations which eventually reopened as Herzog Mansion Bed & Breakfast.