Be sure to check out Part 1 and Part 2 of the library restoration.
The restoration of the library continues with a focus on refinishing the floor and recreating the doorway to the Men's parlor.
Flooring
The floor was quite literally a jigsaw puzzle for such a compact room. We were fortunate enough to get our hands on antique donor wood, which we reworked into the disrupted areas due to the previous kitchen.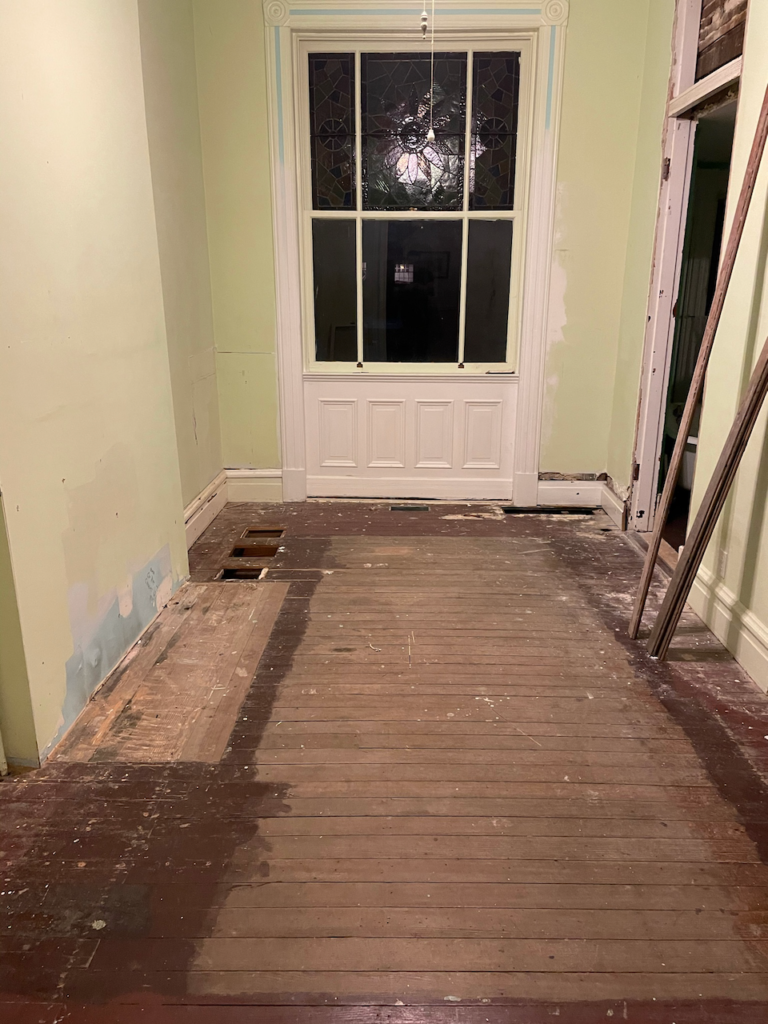 Carpentry
We were surprised in Part 2 to discover a doorway to the Men's parlor. The hard part was bringing back the original plinths, casing, rosettes, baseboards and more. We spent quite a bit of time scouring for artifacts looking for the originals in the basement. At times we got lucky, such as having the original door that fits like a glove. We also had several plinths and rosettes. When it came to the casing, we were not so lucky. We ended up having to recreate all of the casing on both sides of the doors.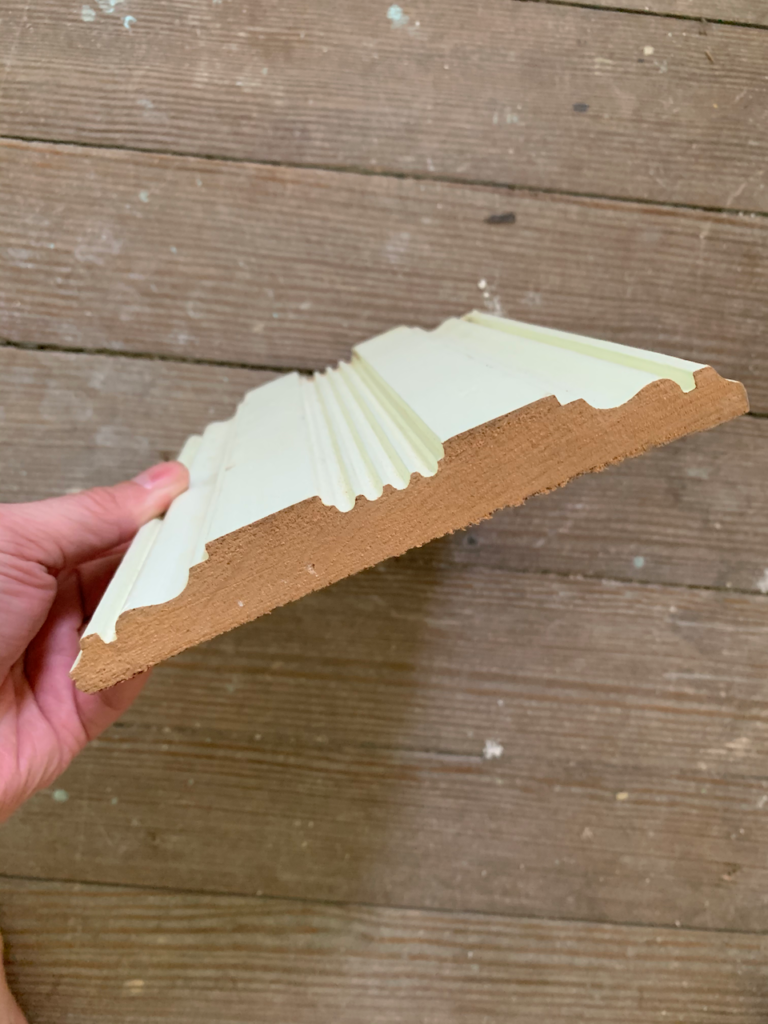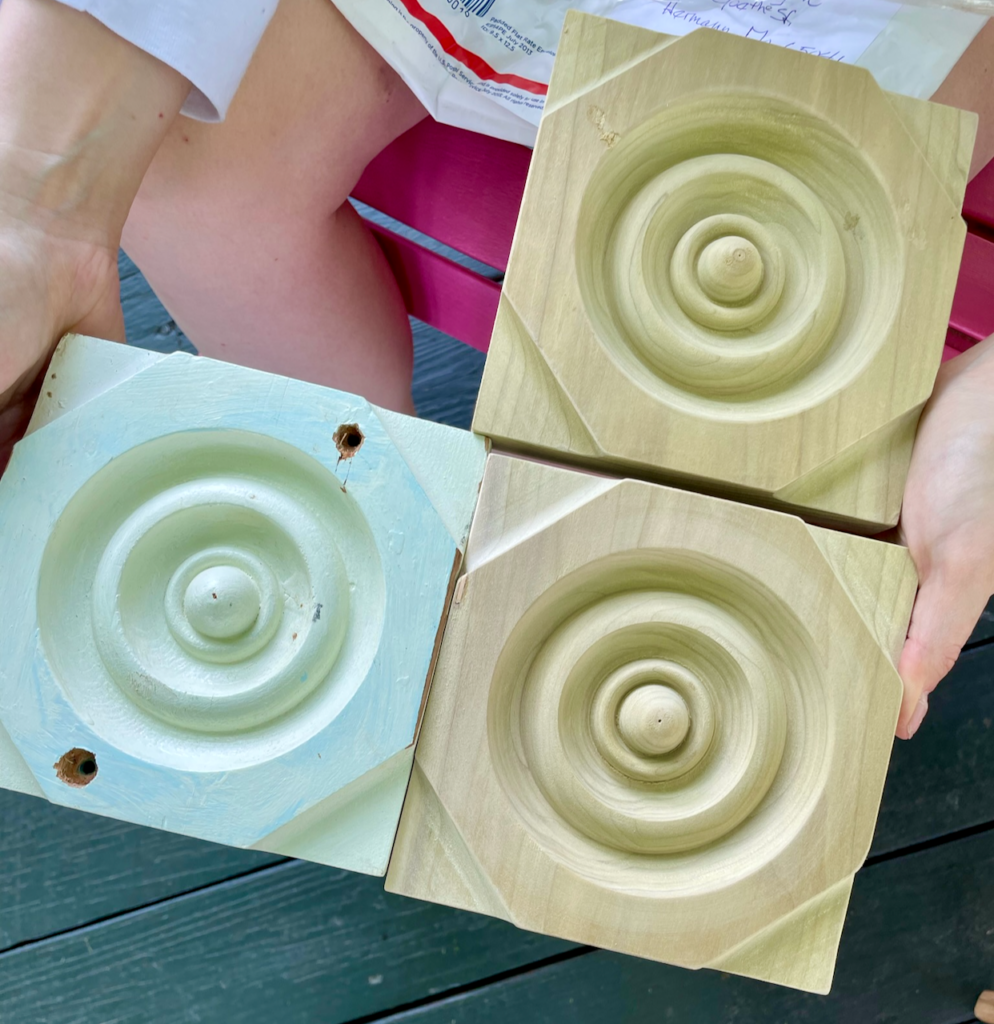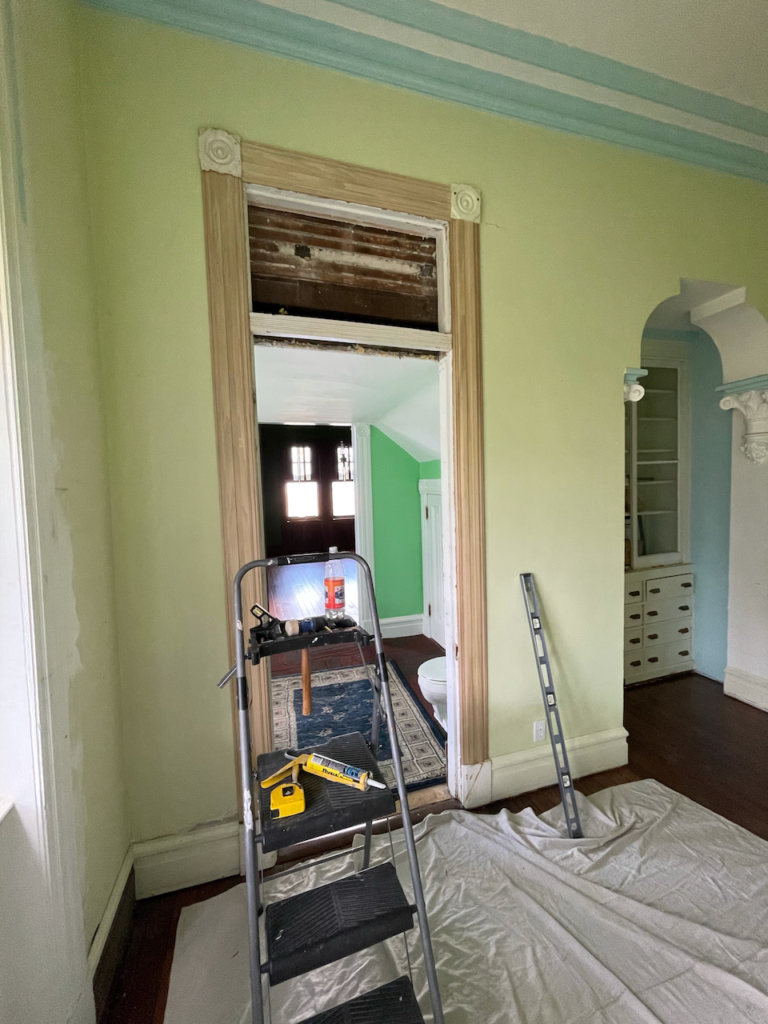 Recap
It is fun to look back on how much this space has changed, from a second B&B kitchen to being carefully restored to a library. We're now in the home stretch of finishing this room! Next up is paint.