Our largest interior project we have taken on yet. The family room was added in the 1980s and is around 900 square feet. It was used as the reception and breakfast space for the B&B. As a result, it was by far the most in need of a refreshing. Since it's our primary living room, it also sees the most action. Since this space was an addition, it is the only space we plan on using modern design.
Before: Community Room
When we moved in, this room was still very much a B&B community room. There was a reception desk, three dining tables, and a sitting area. Over our first year, this space naturally turned into our family room–especially an ideal space for a toddler.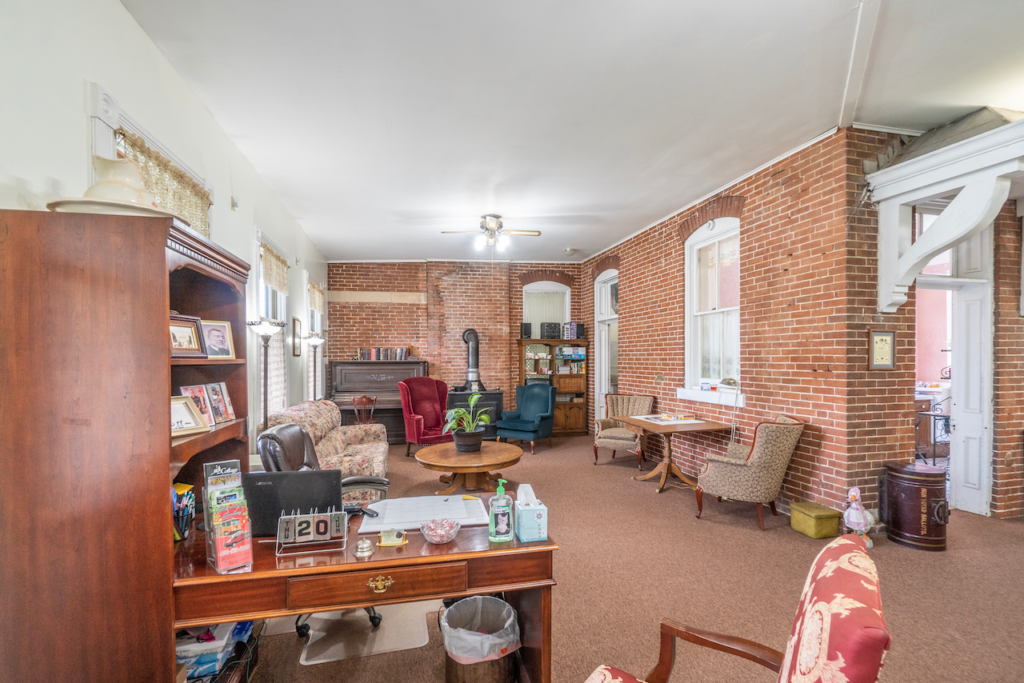 Casing, Aprons & Sills
Before embarking on the prep work for painting, we took inventory of the windows. The room has nine windows total and needs updates. The window aprons that were originally chosen were too thick and protruded beyond the casing. The window sills were laminated MDF with a marble pattern.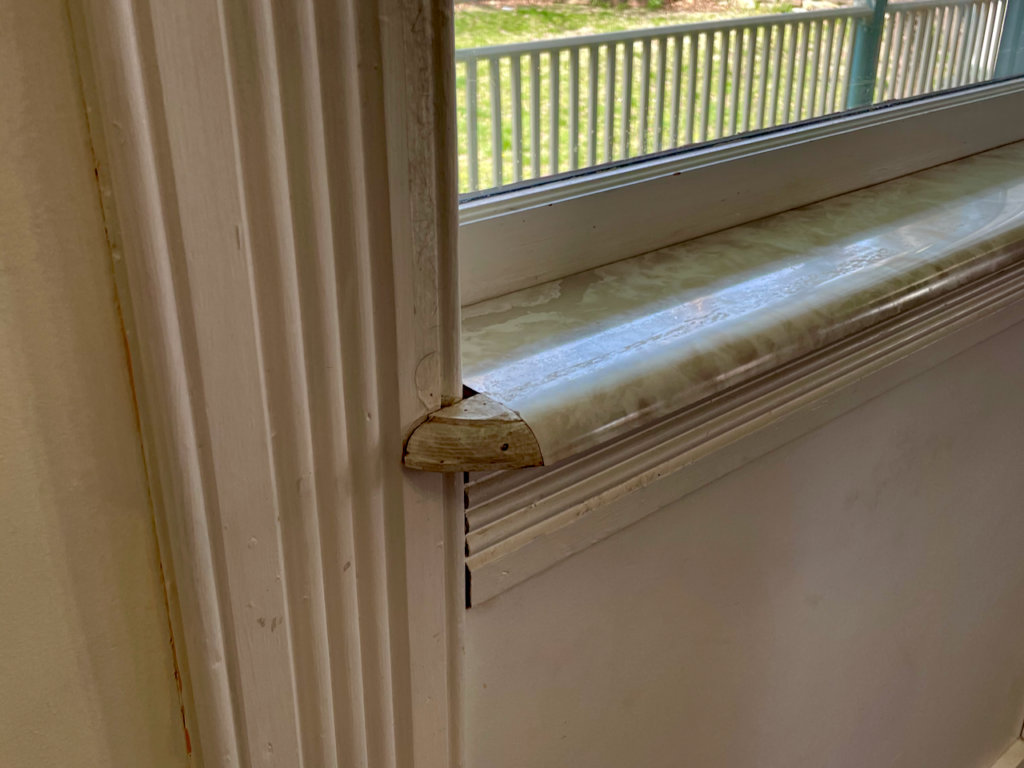 Needless to say, everything about this configuration needed to change. We fabricated custom window sills that better matched the style of the windows and replaced the window aprons with the proper thickness.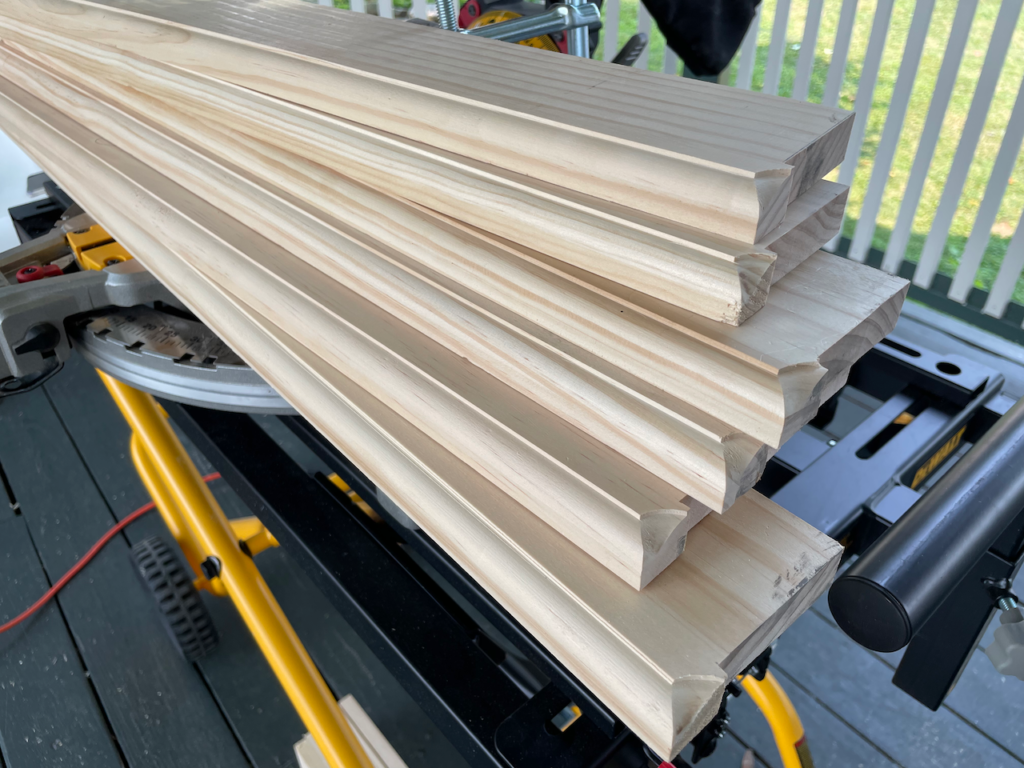 Painting
The room has nine windows, and we quickly learned about a winter tradition previously common, taping up over the windows. We spent more time removing goo from the casing and windows than painting.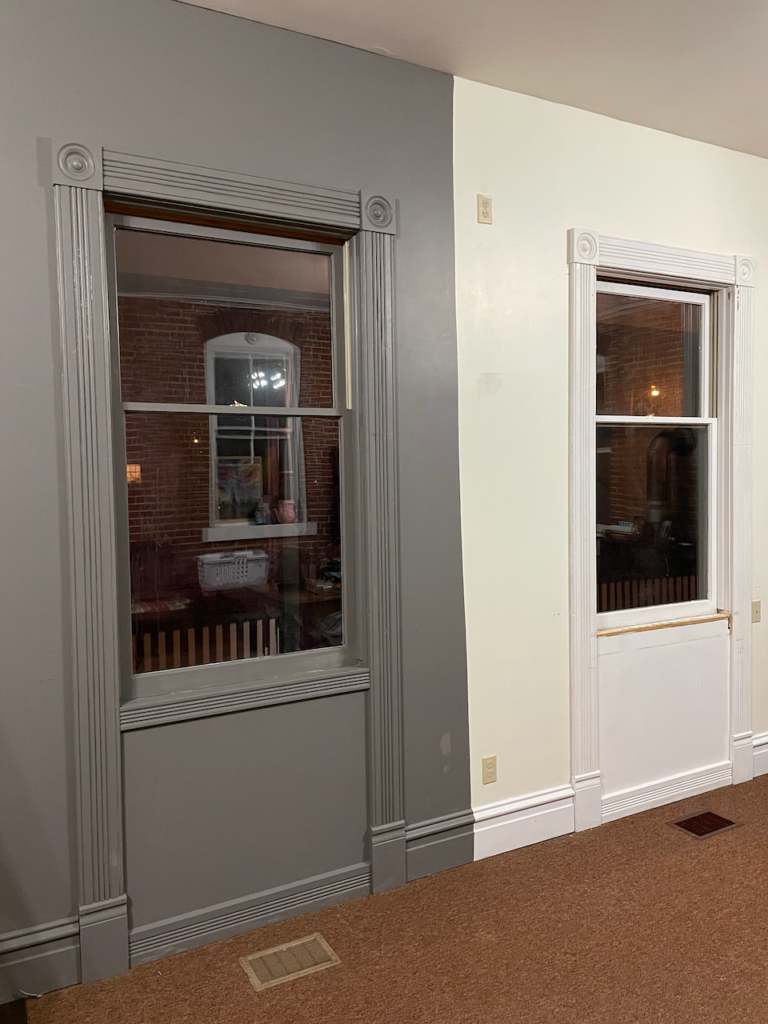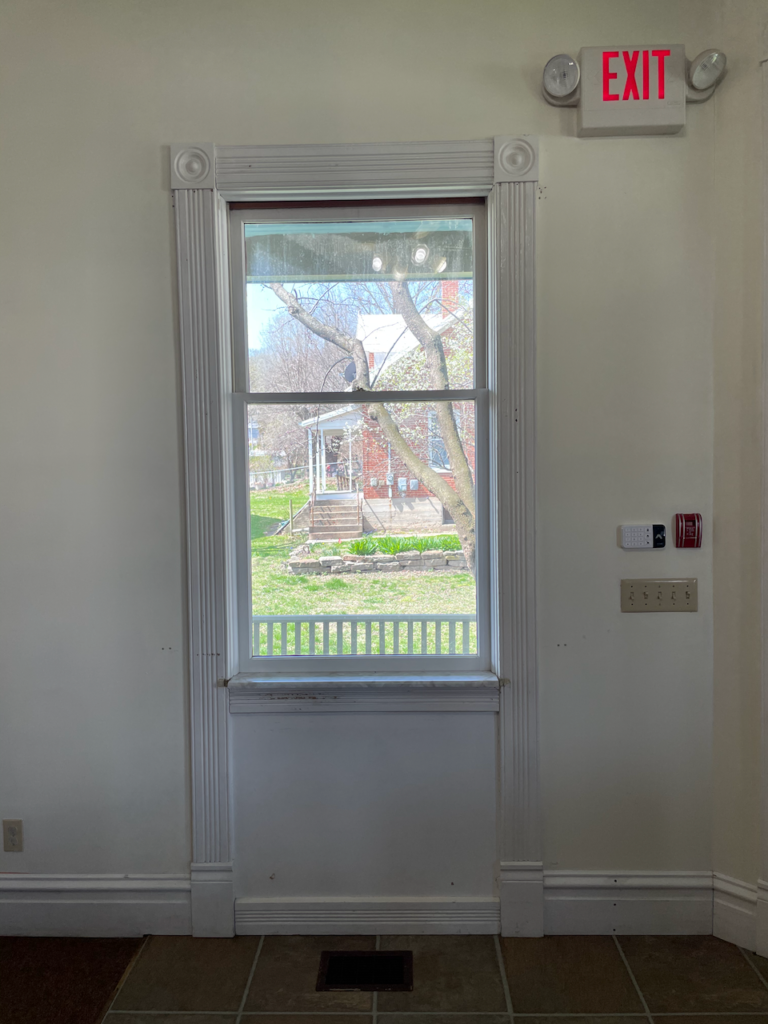 Double Doors
The main entry doors into the room has seen a lot of action over the years.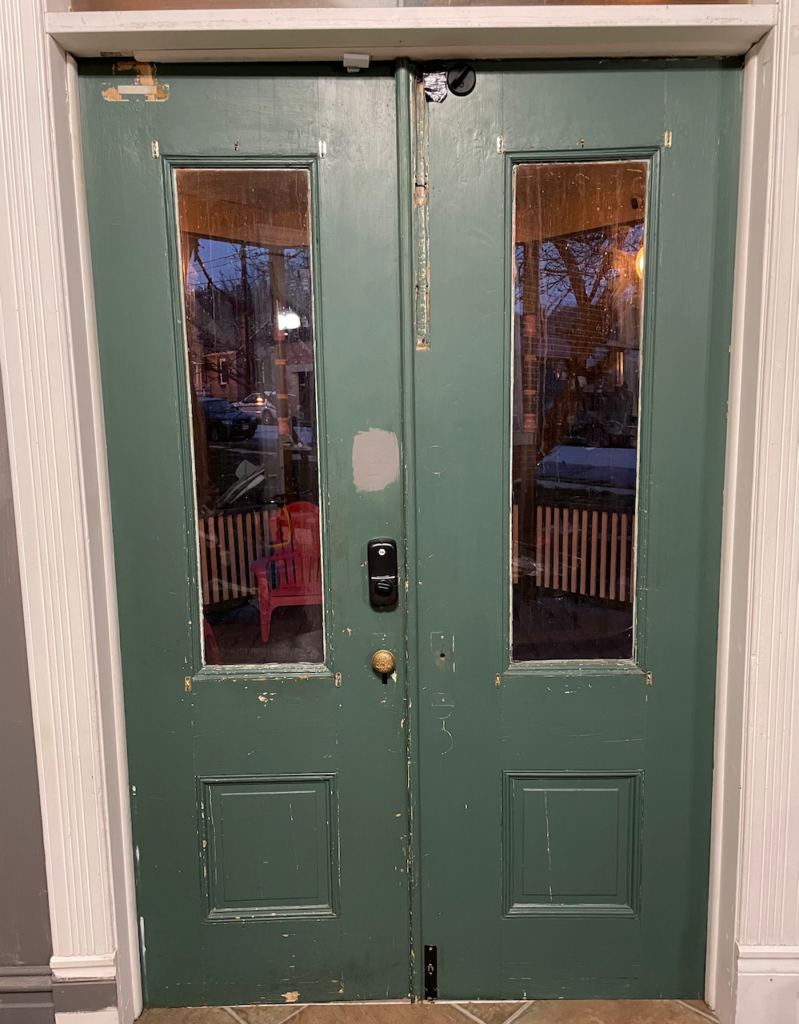 Flooring
The biggest part of this project was the floors. When you first entered the room, there was an elevated floor, and the remainder of the room was carpeted. It turns out that the commercial carpet is original to when the room was added. We knew we wanted to do away with the elevated entry, but we wrestled choosing the right flooring. Our goal has been hardwood throughout, but this is the main space for toddlers and a large dog. We ordered countless samples of everything under the sun, from engineered to rigid core. It's amazing how few passed the "toddler-proof" test.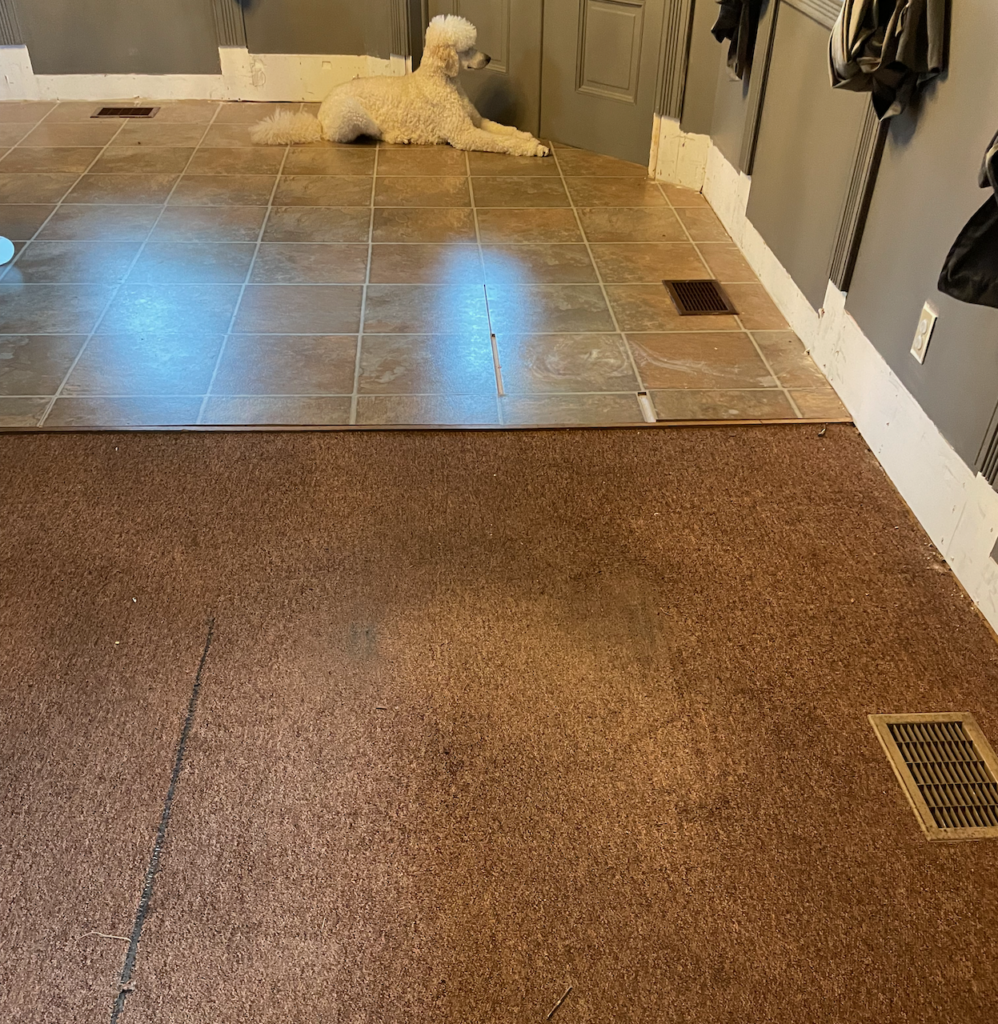 There were three ceiling fans, likely original from the 1980s. We started with the main entry, replacing the fan with a 16-light chandelier.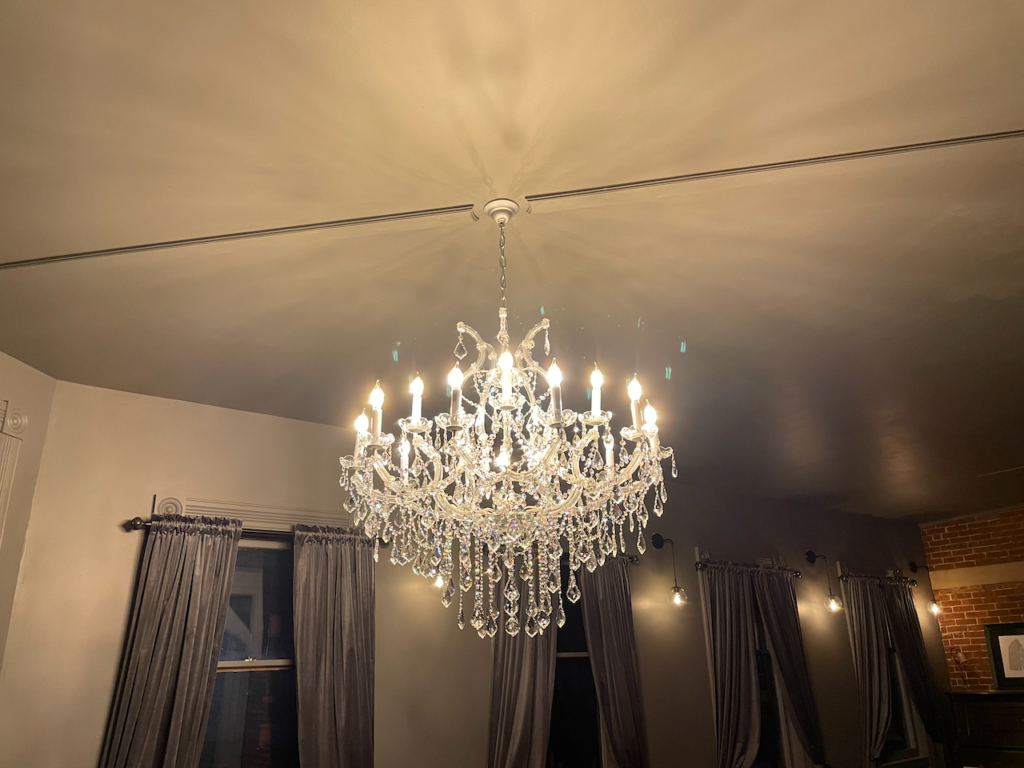 There were eight outlets near the ceiling that we changed out for sconces. We replaced the other two fans with 12-light chandeliers.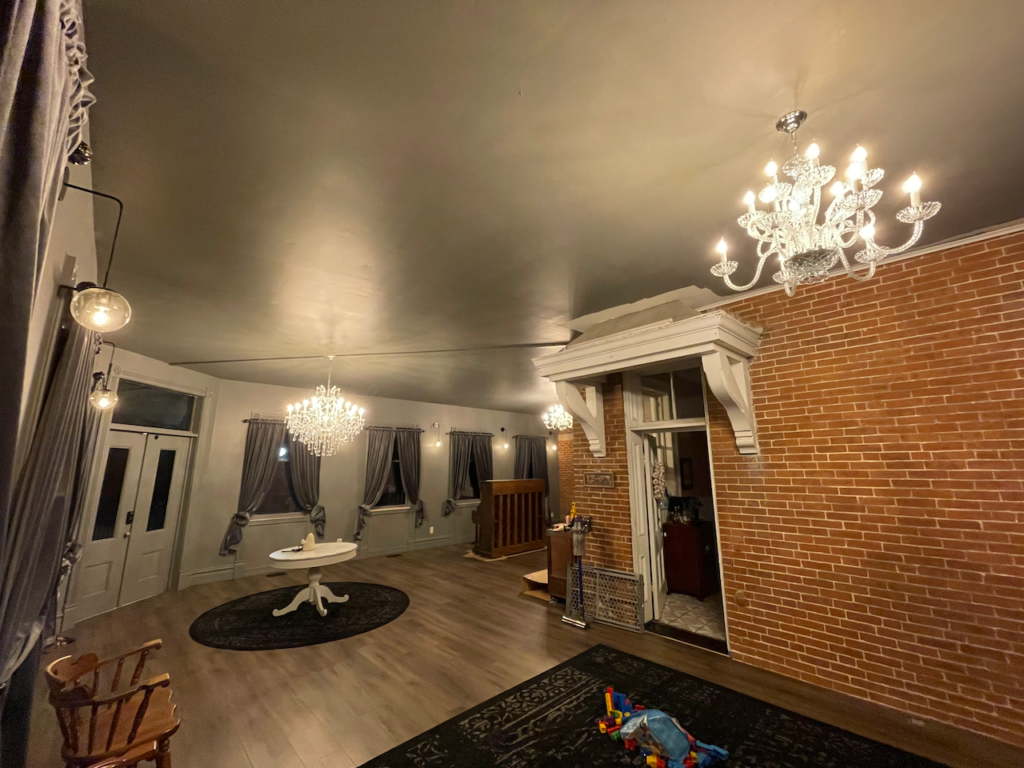 Before & After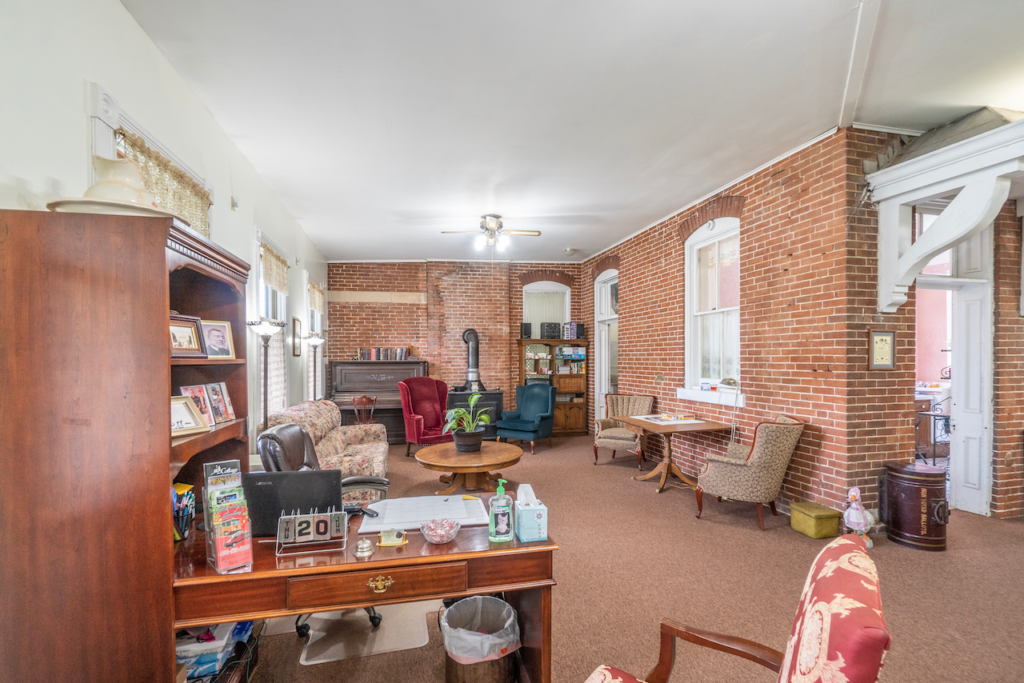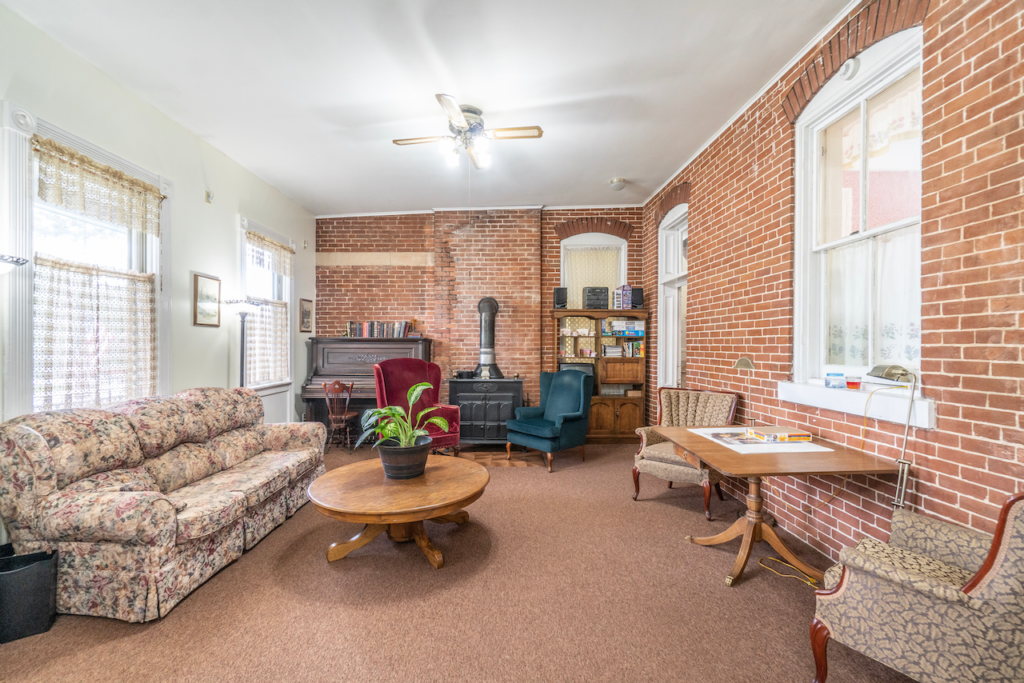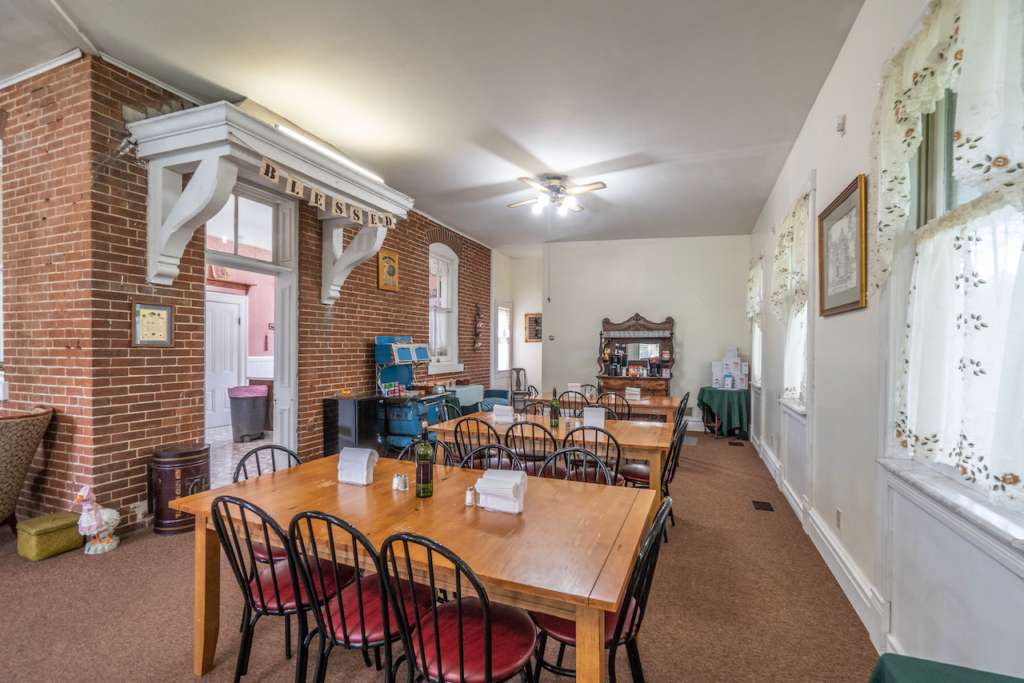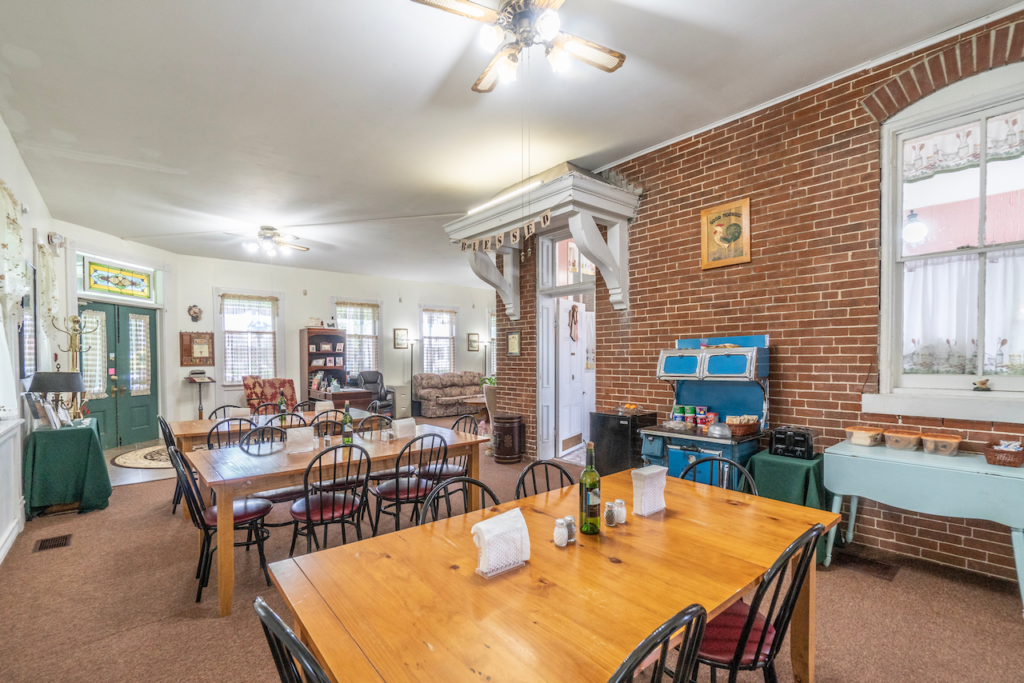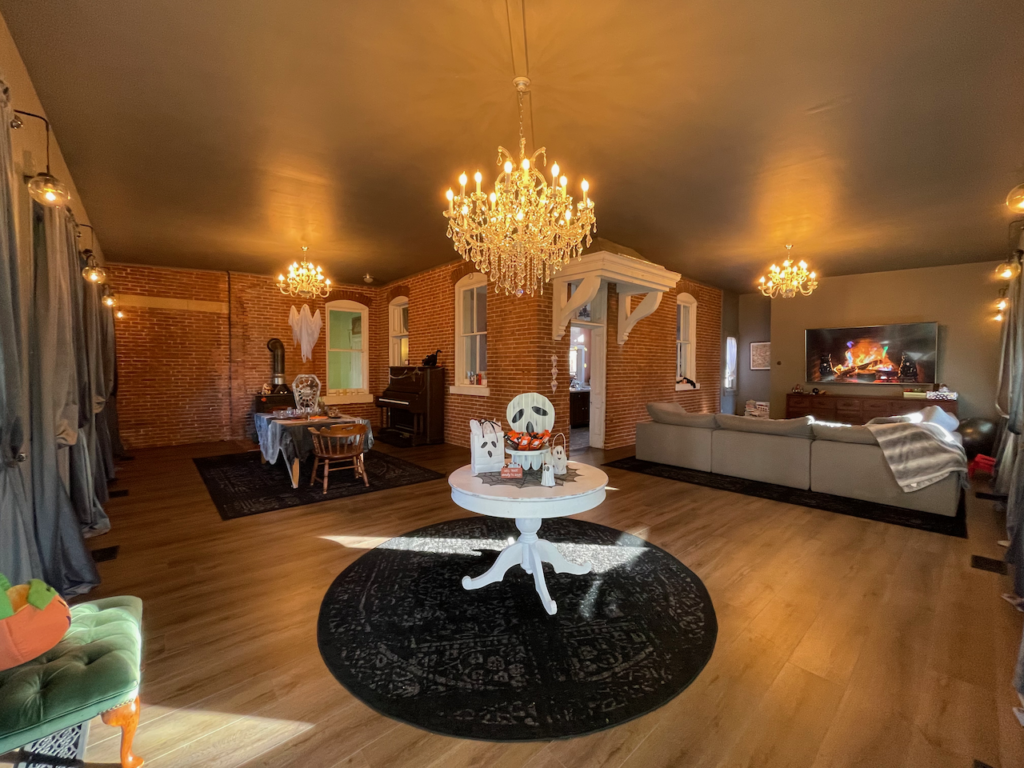 Conclusion
Renovating the family room is a project of projects, and we are happy it's nearly done. Just in time, too, the twins are due in December!