When a house is used as a bed and breakfast for several decades, there are many remnants left behind. One such remnant is the second kitchen used for guest meals. We knew this space deserved more and decided it was the ideal candidate for the first room to undergo a full restoration.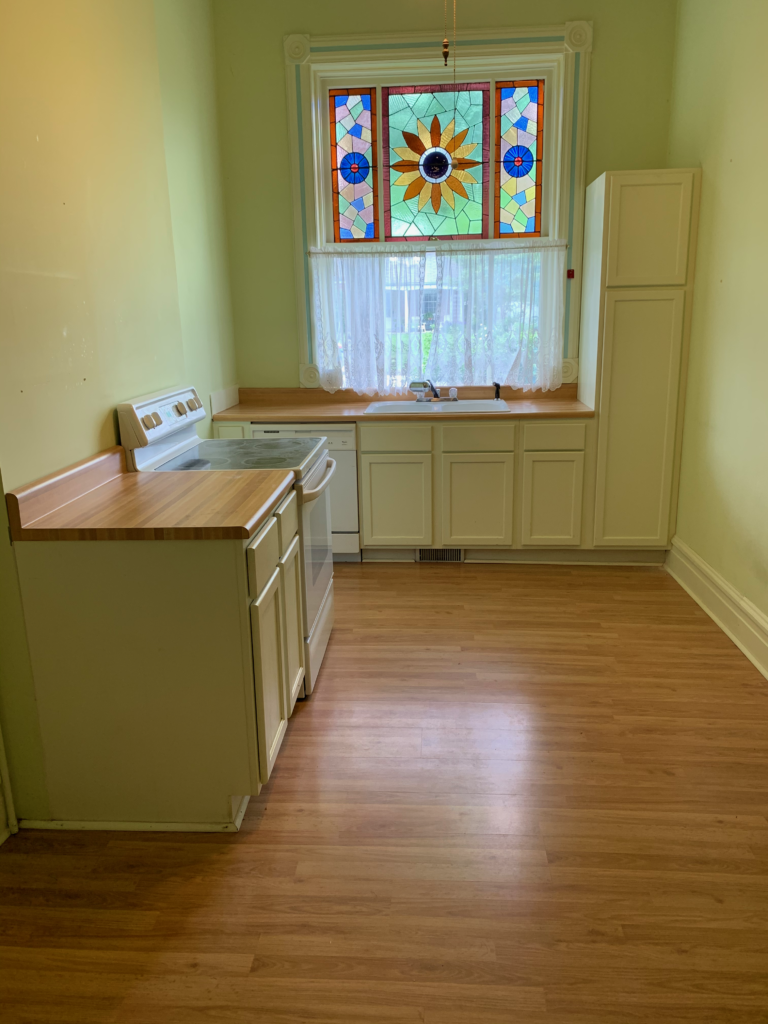 The appliances and cabinets were in good condition, and fortunately, we were able to find a family that could take it all off our hands. My father-in-law was in town visiting from Florida, and together, we carefully dismantled the kitchen.
When we moved the cabinet holding the kitchen sink, we were delighted to see the original wood molding. Several pieces of trim were removed in order to install the cabinets. Lucky enough, we found nearly all of the missing trim piled together in a crawl space under the house.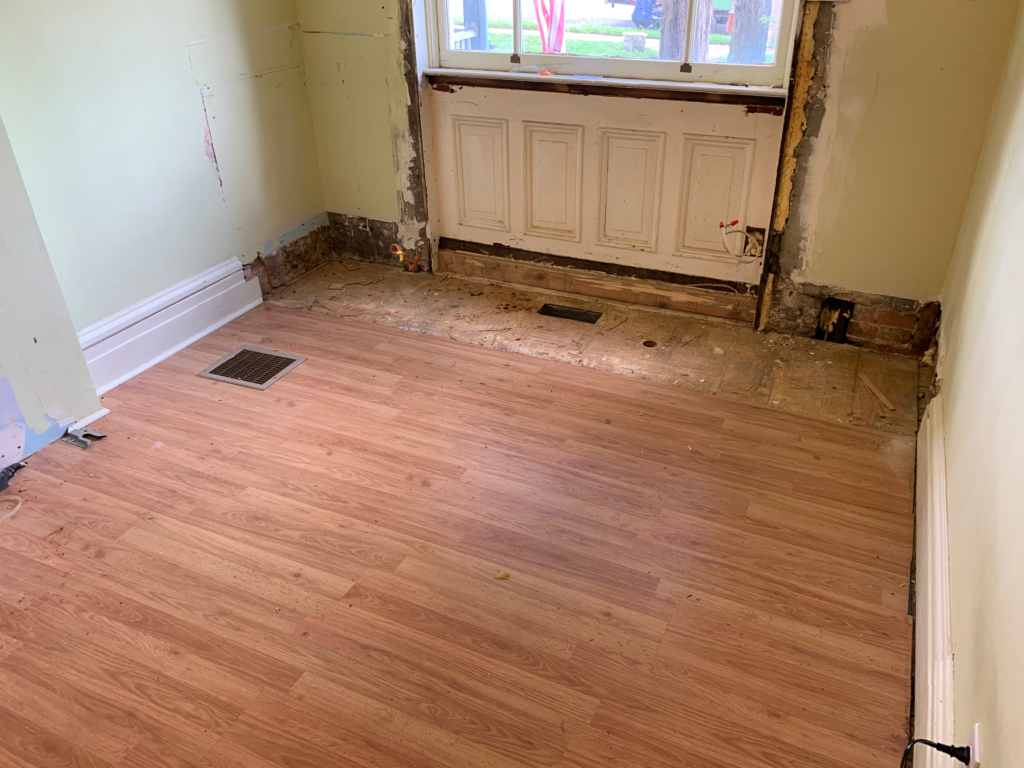 The library is an impressive little space. It is one of the rare areas with a builtin, has one of the largest windows in the house, and, for its size, originally had a fireplace. We also discovered a door had been walled off leading into the bathroom.
The next step in restoring the library is carefully pulling up the new flooring with the goal is restoring the original wood underneath, along with installing the original wood trim and opening up the door to the bathroom. Stay tuned!